(source http://www.radiosaw.de/radio-saw-hoererkonzert-mit-tokio-hotel)
The guys returned to their home town of Magdeburg to perform an acoustic concert at the local radio station, RadioSAW.
with apologies for using Google translate to assist, this is the gist of the article from the Radio Station webpage

A day after their appearance on "Wetten Dass ..?" the four guys from Tokio Hotel visited RadioSAW on Sunday, October 5th, and played a very small, exclusive and intimate concert for listeners to the station, in their music department.
Approximately two dozen fans answered questions on the four musicians who all grew up in the Magdeburg region, and heard three songs from the new album "Kings of Suburbia" ( Girl Got a Gun, Love Who Loves You Back and Louder Than Love ). Also in the short concert was a song from a previous album. (Automatic from Humanoid)
Tickets for the concert were only available to contest winners from RadioSAW and among the winners were fans from Switzerland and Poland.
The RadioSAW interview reported that the twins Tom and Bill Kaulitz, whose grandparents had also come into the station; had said that they were very happy to be back home. They now live in Los Angeles but missed certain foods, especially rhubarb pie and German bread.
(please see the RadioSAW website for the original article, of which my translation is a paraphrase)
Alongside the article, the website has several photos of the concert and the set up, plus the interview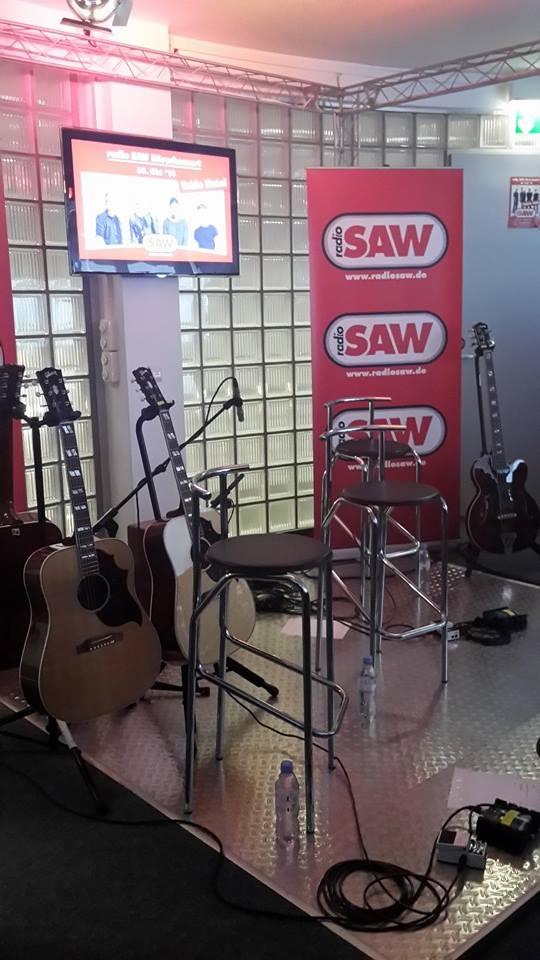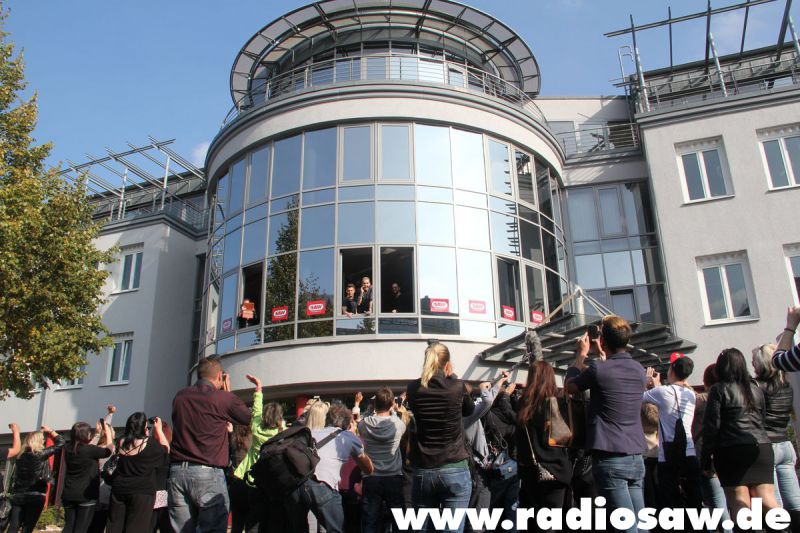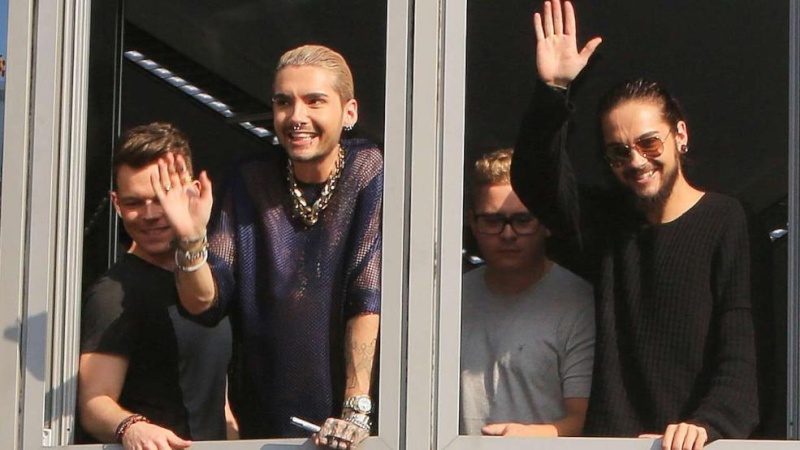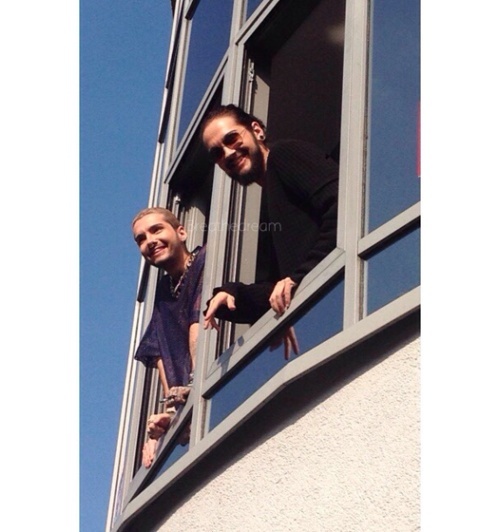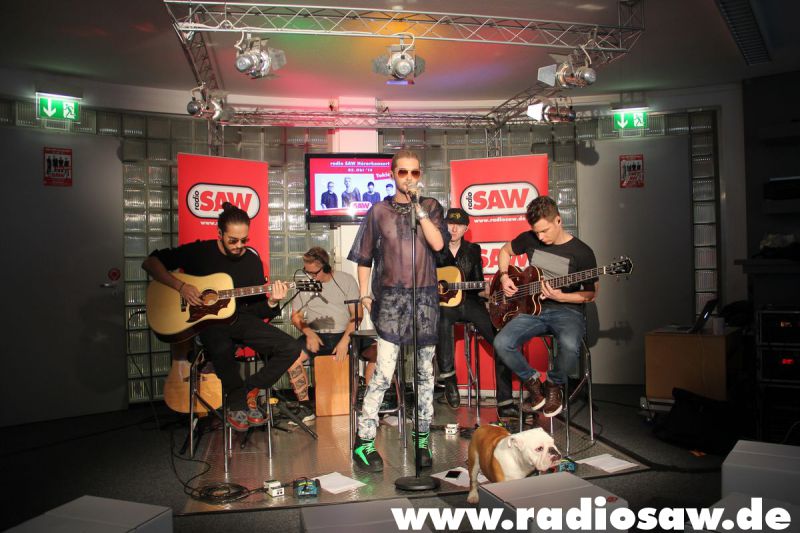 Pumba had a starring role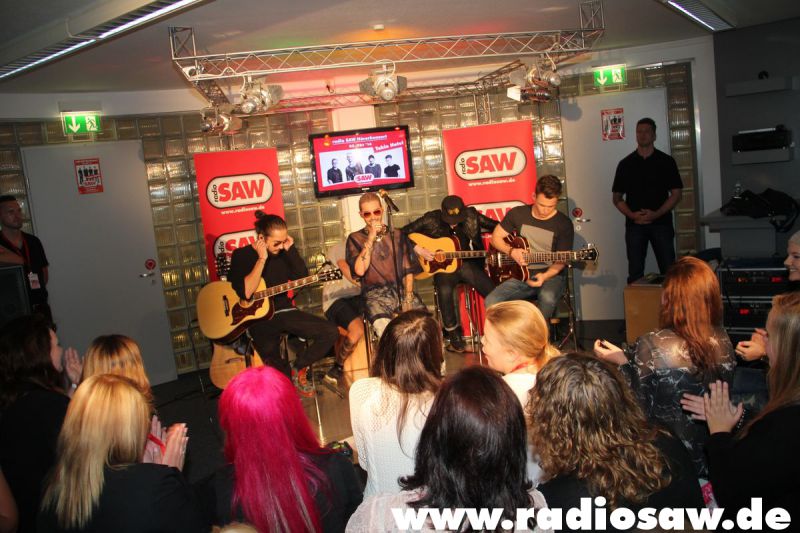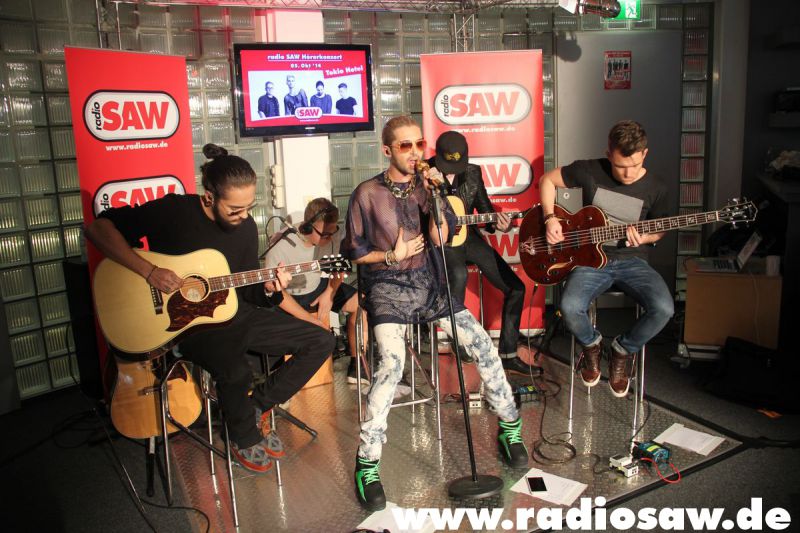 there were also some signing opportunities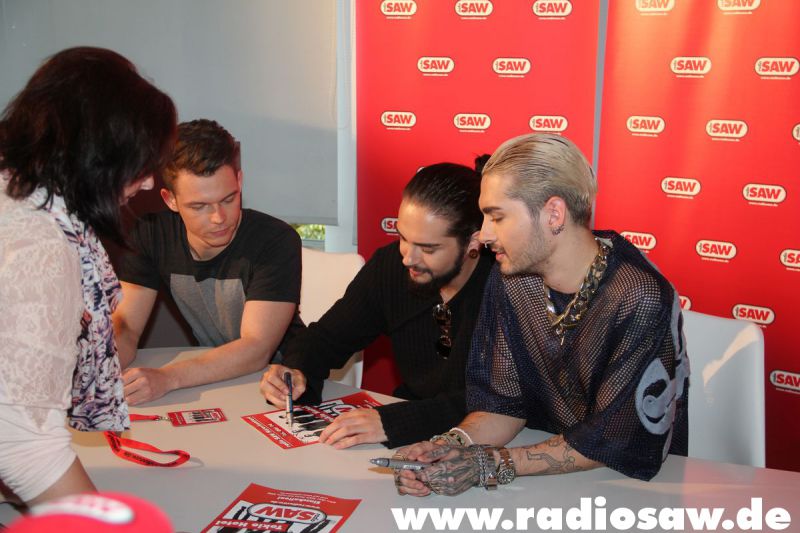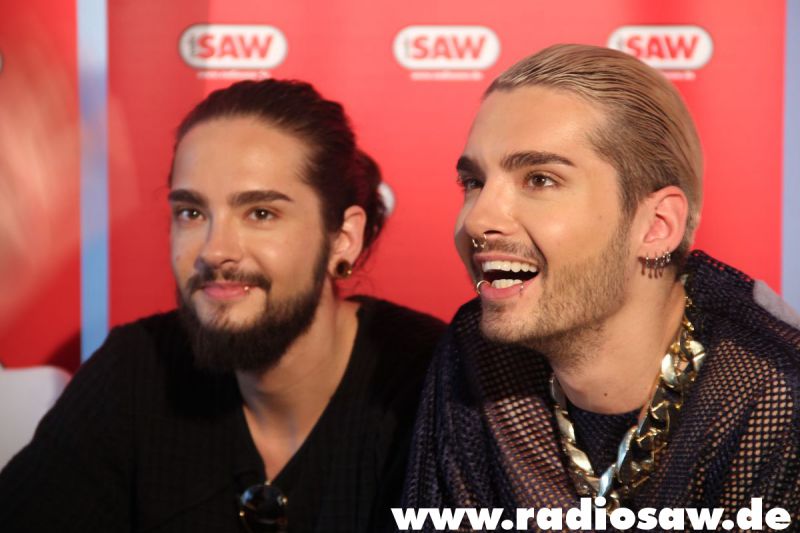 and the interview..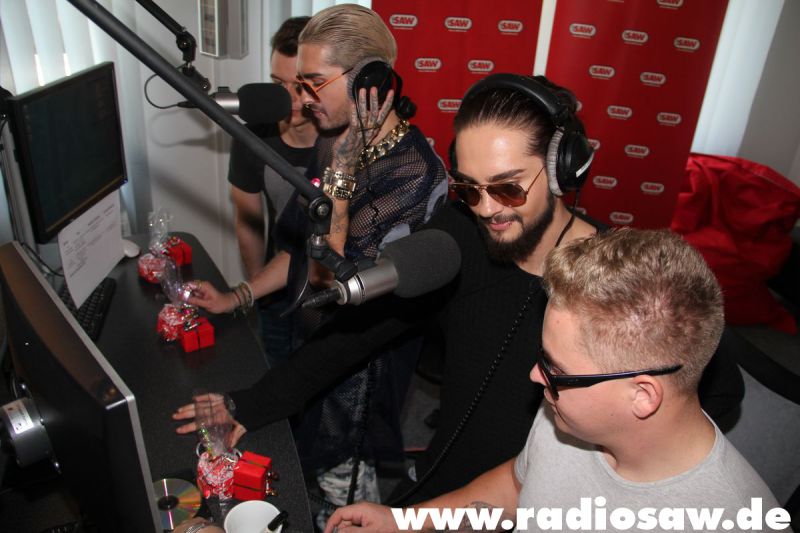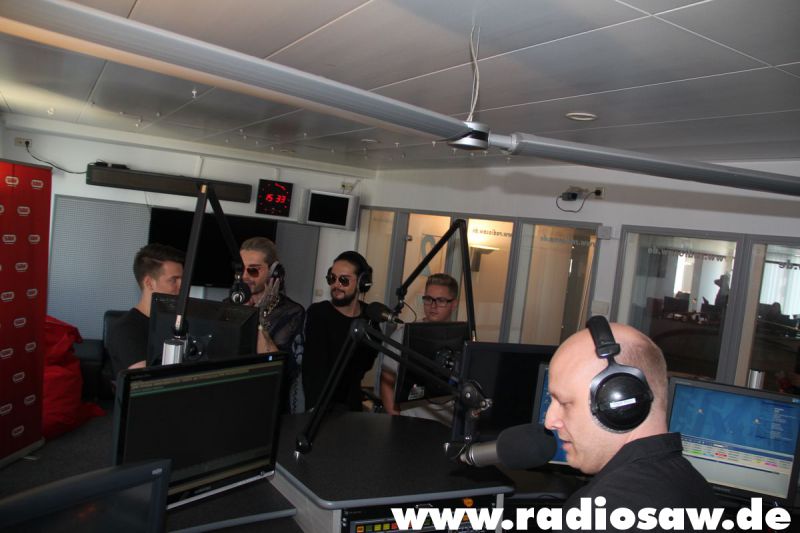 (pics also from http://www.bild.de/regional/leipzig/tokio-hotel/tokio-hotel-zurueck-in-der-heimat-38018806.bild.html and various twitter sources as per the watermarks)

_________________
I deserve the best and I won't settle for anything less! Going with the flow is not an option..
RadioSAW posted a video  
"
Published on 7 Oct 2014
Achtung: Das komplette Interview und Mitschnitte vom Konzert am Samstag, 11.10.2014, in der Sendung Airplay bei radio SAW (18-20 Uhr)! Anschließend in der Mediathek auf radiosaw.de!
Tipp: Sichert euch die radio SAW-App und hört die Sendung auch außerhalb des Sendegebiets mit!
Comeback von Tokio Hotel: Einen Tag nach dem Auftritt bei Wetten dass...? gaben die Jungs, die alle in der Region Magdeburg aufgewachsen sind, ein kleines Konzert in der Heimat. radio SAW hatte zu einem exklusiven und intimen Hörerkonzert eingeladen! TOKIO HOTEL begeisterten ihre Fans in der Musikredaktion von radio SAW. Hier seht ihr das Video dazu!
Alle Fotos vom Konzert:
www.radiosaw.de/hoererkonzert-mit-tokio-­hotel-0"
(RadioSAW aired the concert on 11.10.14  between 18.00 - 20.00hrs)
Info and downloads can be found at http://tokiohotelaliensspain.blogspot.co.uk/2014/10/new-audios-lwlyb-gagg-ltl-automatic.html

_________________
I deserve the best and I won't settle for anything less! Going with the flow is not an option..

---
Permissions in this forum:
You
cannot
reply to topics in this forum