The best description I can up with for this show is "wacky"

 and brilliant fun.. for Brits, maybe the closest comparison would be Chris Evans' TGIF programme.
http://www.prosieben.de/tv/circus-halligalli
is the website for the show. Its presented by 
Joko Winterscheidt und Klaas Heufer-Umlauf , with the official description of the show being..
"
Joko Winterscheidt und Klaas Heufer-Umlauf garantieren vor allem eines – jede Menge Spaß! In ihrer Show Circus HalliGalli wird gelacht, gefragt, gelästert und auch mal gesungen. Die Manege ist wie ein Kindergeburtstag für Erwachsene. Wöchentlich präsentiert das Duo prominente Gäste und neue Musik-Acts. Langjährige Weggefährten wie Palina Rojinski, Olli Schulz und Oma Violetta haben einen festen Platz in der verrückten Show. Regelmäßig gehen Joko und Klaas mit dem Kamerateam raus und machen das, wozu sie Lust haben und was sie am besten können. Das Showgeschäft wird gefeiert und parodiert. Alle Highlights, Ganze Folgen und die lustigsten Momente findet ihr hier auf unserem Channel zu Circus HalliGalli."
http://www.myvideo.de/serien/circus-halligalli/staffel-2/folge-1-circus-halligalli-staffel-2-episode-1-m-9219442?utm_source=tumblr&utm_medium=post&utm_campaign=tumblr is a link to the programme website
and the episode is described as "
Denzel Washington hat noch eine Rechnung offen, der U-Bahn-Ficker bekommt einen eigenen Song und Tokio Hotel spielen nicht nur "Reise nach Vulgarien" sondern stehen auch noch auf der Bühne.
" 
The guys arrived on the set and then took part in the most relaxed interview I've ever seen.
A full translation of the interview and subsequent game that the guys took part in has been tweeted by @THCanada and can be found here..
http://tokiohotelcanada.com/2014/10/06/tokio-hotel-on-circus-halligalli-10-06-14/
or at the originating site -
http://tokiohotelinfo.blogspot.co.at/2014/10/circus-halligalli-06102014-berlin_7.html
(
Translation by Herzblut @ TokioHotel_Info 
, for which, many thanks!)
The full interview is really interesting, heres a taster..
"
Klaas: How is it when you work and when you're on tour and you write a song, you're mentally full in swing, and then you take a holiday for a year, especially in LA which is not really a city full of academics, how did you make it to not go daft in the hot sun?Tom: We didn't make it.
*people laugh*
Tom: We dropped out of school at the age of 15, and then immediately to LA and now we're completely stupid.
Klaas: Well then. You didn't lose your honesty.
Bill: Well, we still had contact with all the people from Germany the whole time. It wasn't that we didn't see each other for four years and then said "Let's do an album together quickly." We just did nothing for one or 1,5 years. Then Tom and I build a homestudio and started to produce, we actually produced the whole album, Musically we did things for which we hadn't had the time before. We always had studio sessions before where we had to record everything within 2 or 3 weeks. And this time we did it at home. So yeah, and Tom produced and programmed everything, not only guitar, synthesizers, piano and everything..
Klaas: Well, you were really modest, you actually grew up to a, let's say even more adepted musician.
Bill: For us it was really important privately and also musically, we had so much time for the album that we could do way more on our own than we had done before
."
There are also some fun screencaps.. 
of the interview itself..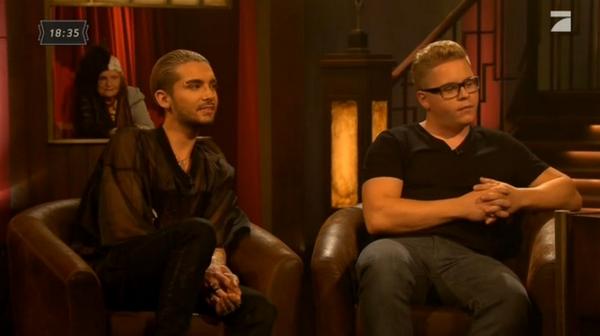 these from the game that was played..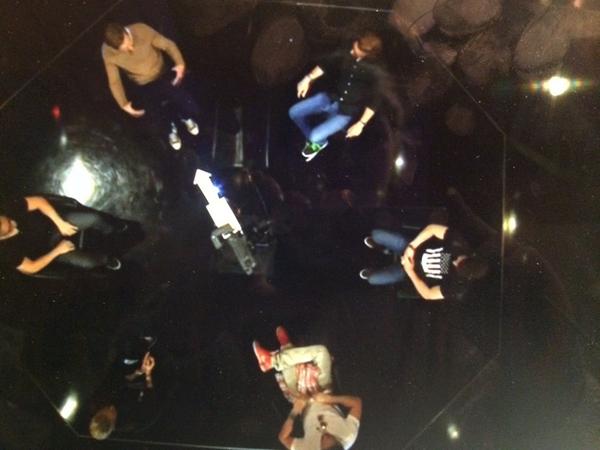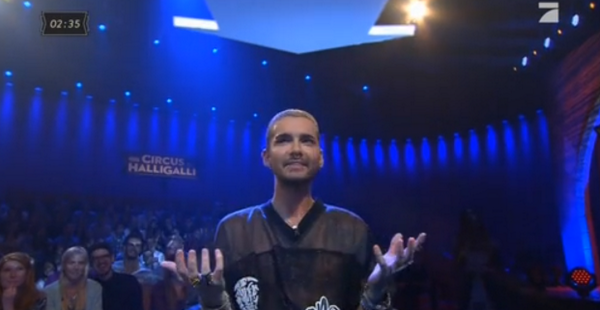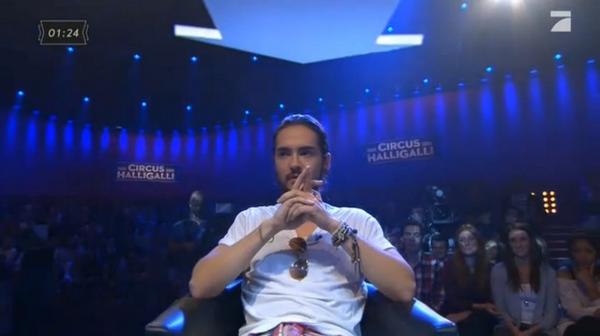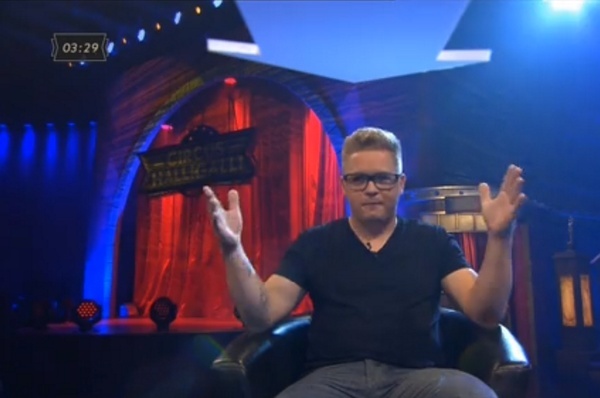 and these from the performance of Girl Got A Gun .. (which for some reason I keep typing as Girl Got A Gin.. I'm sure there's a freudian slip in there somewhere

)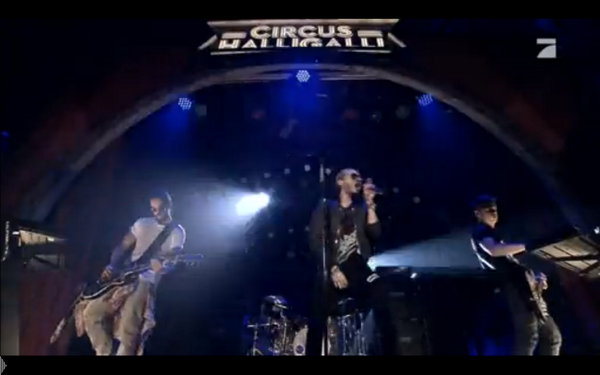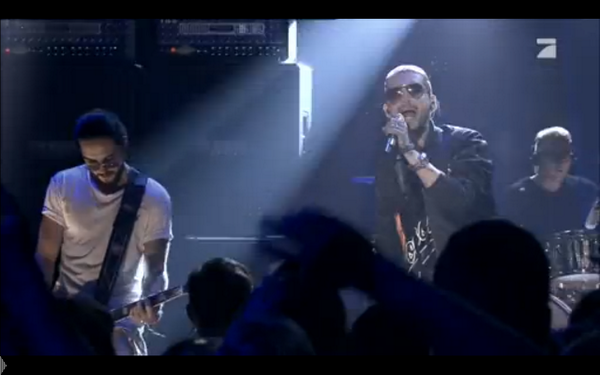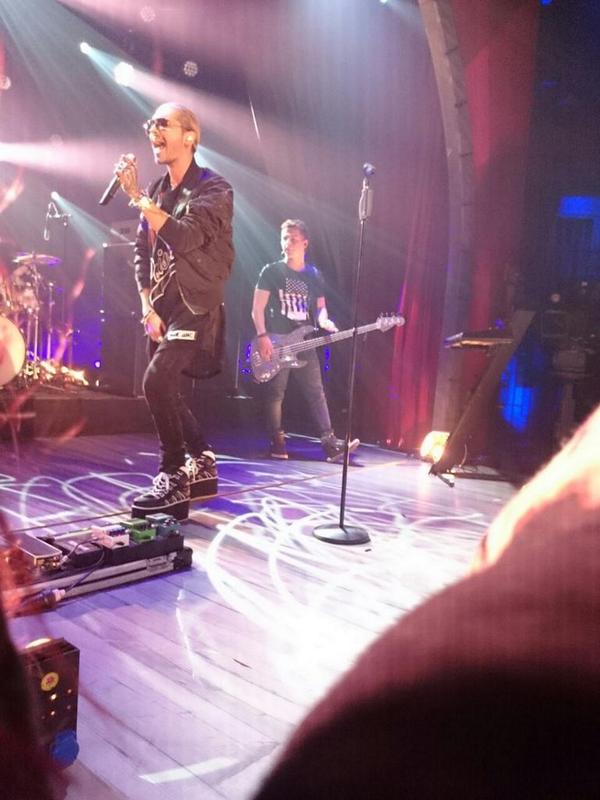 and from the show itself..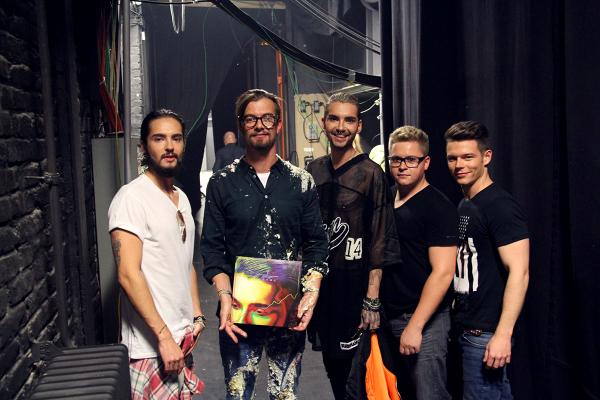 (credit to all those who took screencaps and put them on Twitter, especially Apfel  @ApfelTHS from whom I sourced most #verygrateful!)

_________________
I deserve the best and I won't settle for anything less! Going with the flow is not an option..

---
Permissions in this forum:
You
cannot
reply to topics in this forum