I guess this counts as an appearance?

"You know it's summertime in Hollywood when the private mansion pool parties start up. And yup, the Nivea and Shay Todd Summer Chateau Party In Bel Air did look exactly like a scene straight out of Entourage. Khloe Kardashian, Paris Hilton, Rosario Dawson, Lawrence Bender, and Tokio Hotel were just some of the VIPS who attended this posh pool party."
source:
www.styleseendaily.com
...and in slightly more purple prose

"A Kardashian, An Heiress, and Kaulitz Twins at Nivea's "Goodbye Cellulite, Hello Bikini" Pool Party"
"With a handful of stars gathering together for a fun-filled weekend pool party, Khloe Kardashian hosted the "Goodbye Cellulite, Hello Bikini" bash in Bel Air, CA on Saturday (June 18).
Held at The NIVEA and Shay Todd Summer Chateau, the E! reality babe took to the arrivals carpet alongside a few NIVEA reps before revealing the results of the 2011 NIVEA Good-Bye Cellulite, Hello Bikini! Challenge.
Joining in on the poolside fete were Paris Hilton, who was joined by Allison Melnick and Jennifer Romero, along with Rosario Dawson, Bill and Tom Kaulitz, and Jaime King.
Tweeting during the course of her hosting efforts, Miss Kardashian excitedly wrote, "I just met Rosario Dawson at the NIVEA chateau and... Ummmm... she gets the gorgeous award!!!! She was SOO sweet

"
Meanwhile, Miss Hilton also seemed to have enjoyed herself at the NIVEA party, as she tweeted upon leaving, "Had a great time with my girls @CamRaFace & @AllisonMelnick at Shay Todd's Summer BBQ. Love her new swimwear collection! Gorgeous!"
source: celebrity-gossip.net
Pics I've seen are not credited but are stunning - hats off to the photographer, fantastic job!

(source for pics: tokiohotelamerica.com)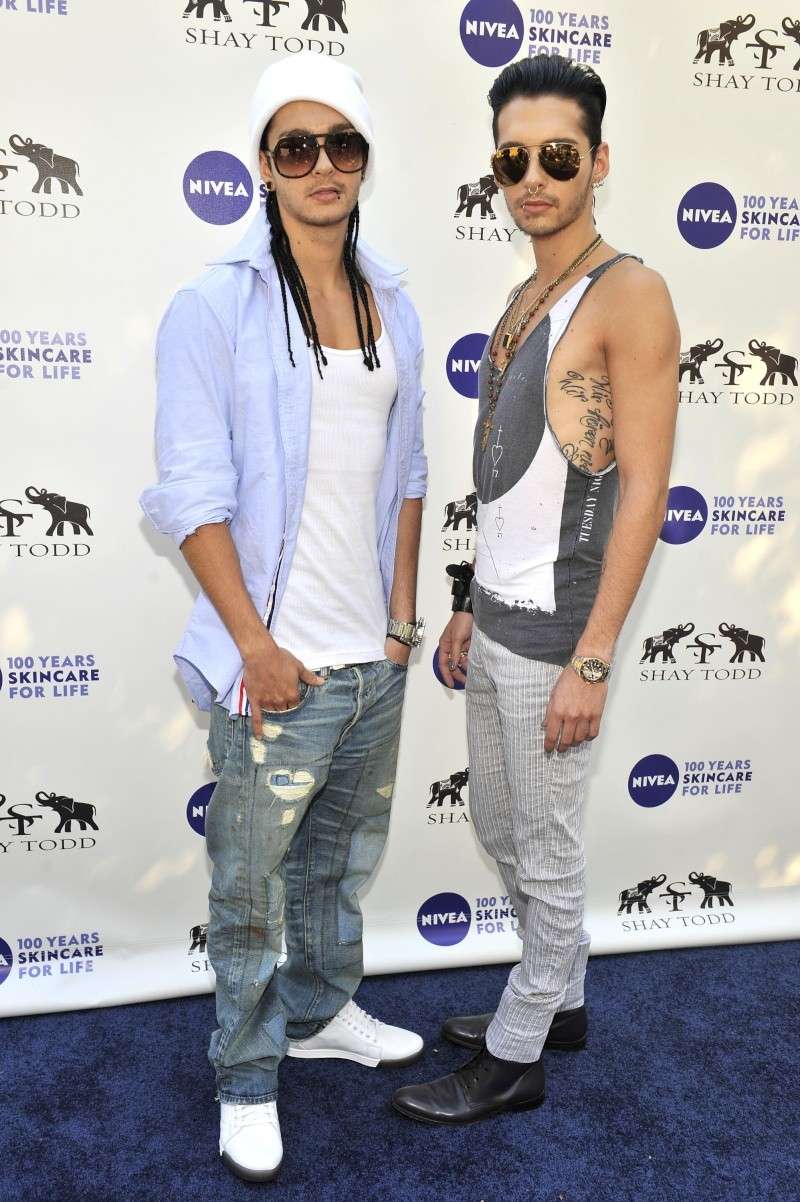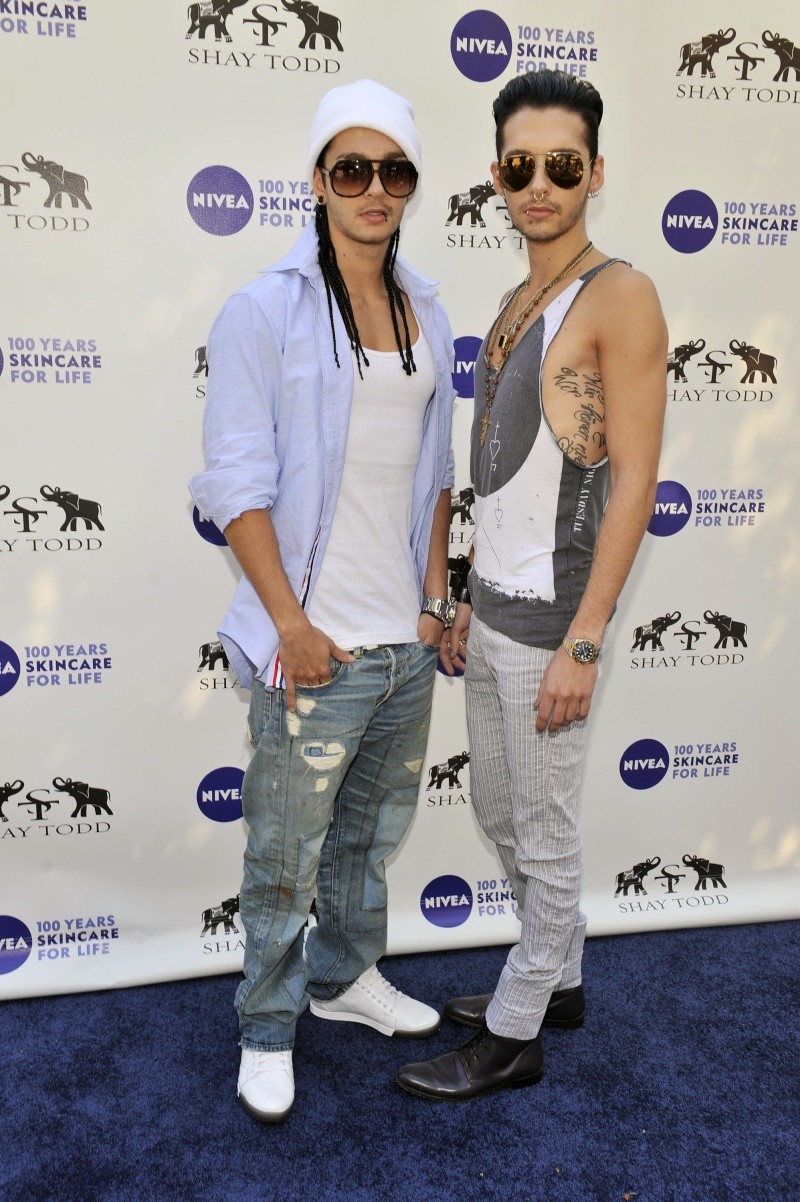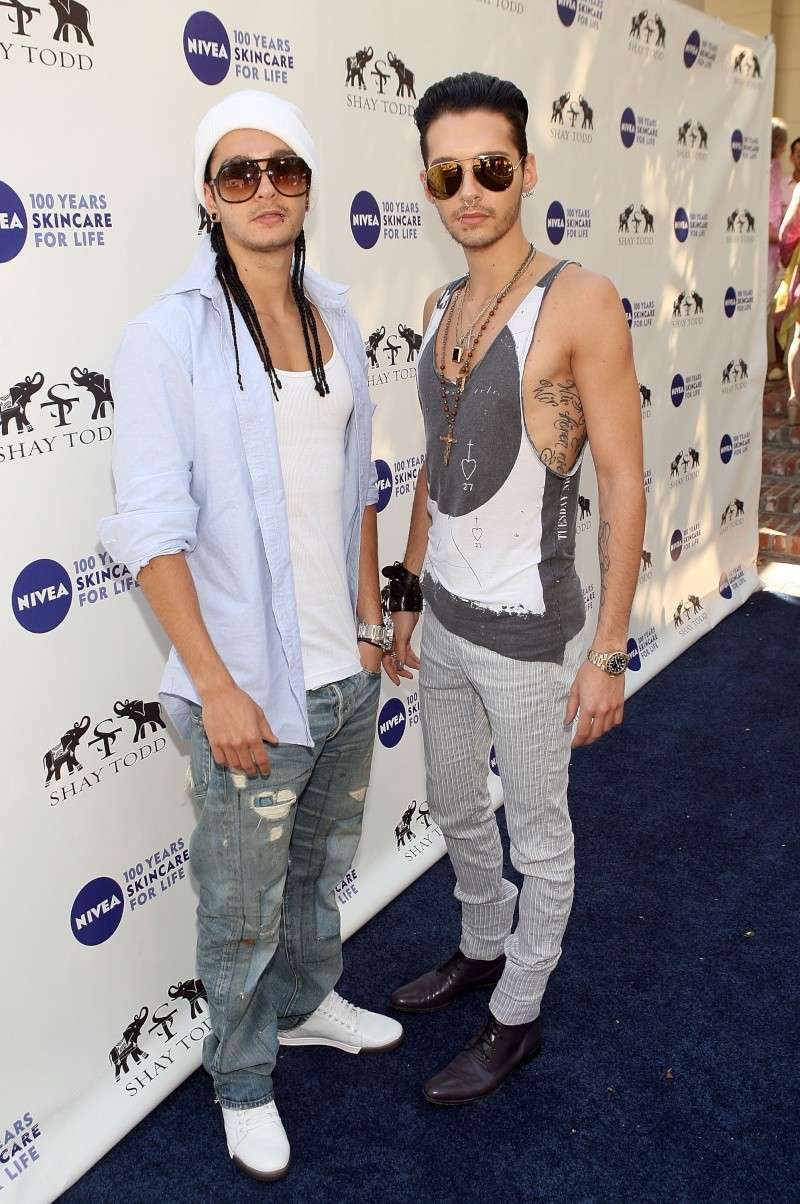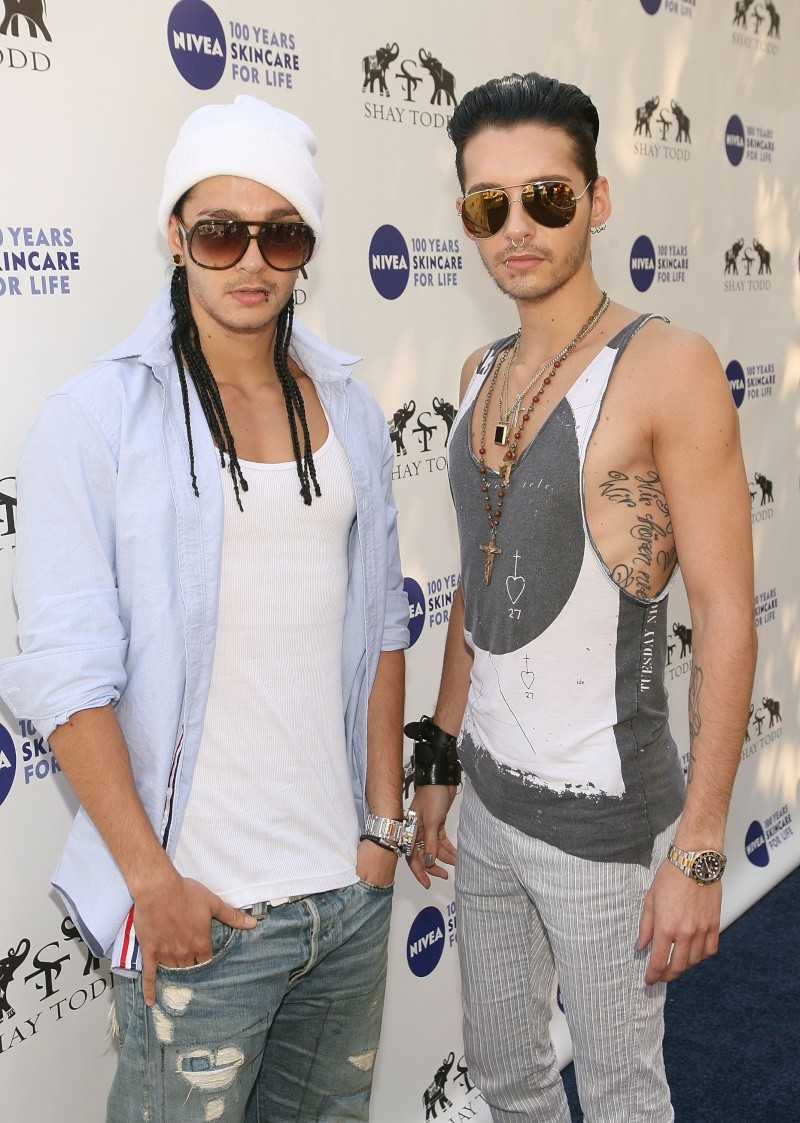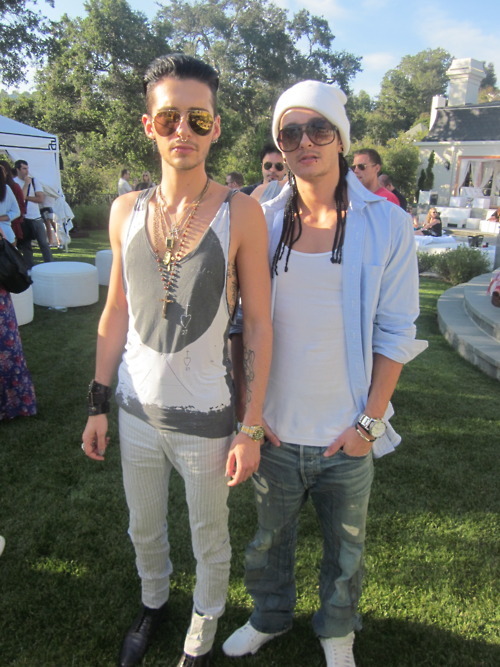 RTL Exclusiv featured Bill and Tom's pictures from the Nivea poolside party as their "eye-catcher of the day" 21/6/11.
Thanks to tokiohotelstreetteam.co.uk who identified that the stylish couple with the Twins were the swimwear designer Shay Todd and her husband Shiro Gutzie who is her business partner and also a music producer.

---
Permissions in this forum:
You
cannot
reply to topics in this forum